Admission is free and open to the public.
Please register in advance here. Note: registration will also be available on site.
DISCUSSION PANELS AND PRESENTATIONS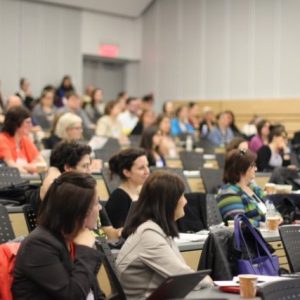 A series of panel conversations, featuring over a dozen presenters, brings together researchers from several institutions who are conducting innovative research on the topic of ageing from diverse fields such as communication studies, psychology, education and fine arts. Researchers are put to the challenge of connecting their work to the lived realities of seniors in Montreal, and to communicate their research in ways that are accessible and engaging. Joining these researchers are local artists, activists and members of the community, all of whom are invited to explain how they work to examine, challenge or engage with the topic of later life.
INTERSECTIONS: A COMMUNITY ART EXHIBIT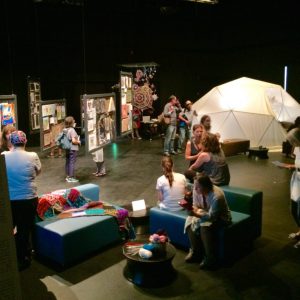 Intersections: Aging in the city is a visual art exhibition that presents the work of artists, researchers, and community members from around Montreal. It will showcase the range of filters that aging gives to perceptions of the city, especially as aging intersects with extant identities. As the title suggests, visitors will walk a path in the artists' shoes, moving through the figurative streets of their urban experiences. Within the predetermination of the city's street map, this exhibit will serve as a reminder that each intersection presents a choice and serves as a progress marker on our journey.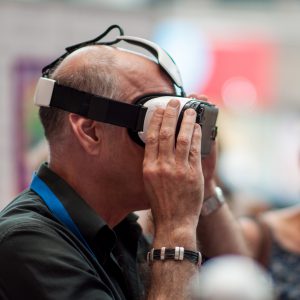 Local companies, research teams and community groups are invited to host interactive kiosks in the EV Atrium on the theme of the day, showcasing ideas, products, projects and services.
FILM SCREENINGS AND PROJECTIONS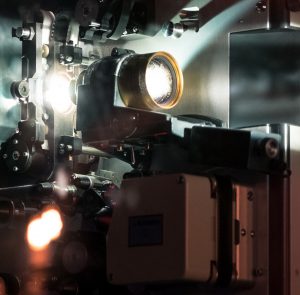 Age 3.0 will feature a series of short films and projections, including fiction, documentary and experimental moving images. These films will be screened throughout the day, and filmmakers, creators and protagonists will join Age 3.0 to talk about their work. Some of these films are the outcome of collaborative projects with seniors, while others represent efforts to bridge university research and creative processes. Each of these films, in their own way, draws attention to the complex realities of seniors.