FILM SCREENINGS AND PROJECTIONS



Age 3.0 will feature a series of short films and projections, including fiction, documentary and experimental moving images. These films will be screened throughout the day, and filmmakers, creators and protagonists will join Age 3.0 to talk about their work. Some of these films are the outcome of collaborative projects with seniors, while others represent efforts to bridge university research and creative processes. Each of these films, in their own way, draws attention to the complex realities of seniors.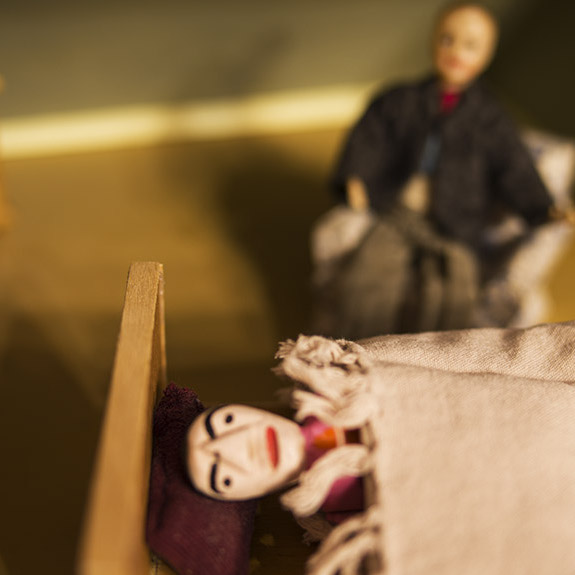 CARE REBELS: CAREGIVING RE-IMAGINED
Directed by Helene Klodawsky
Written by Caroline Bâcle & Helene Klodawsky
Produced by Katarina Soukup (Catbird Productions)
6 minutes

CARE REBELS: Caregiving Re-imagined, a six-part documentary series for the web, profiles individuals working in various of fields – from economics to housing, human rights to technology and genetics – who are breaking barriers to make sure that care is "counted". CARE REBELS celebrates the vital importance of caregiving. Without it, there would be no households, no workforce, no economy, nothing. The series aims to empower, challenge stereotypes, and shift paradigms. In the series pilot episode, community organizer Janet Torge introduces Radical Resthomes, a new housing initiative for seniors.
November 1, 2017
Time 10:45 am – 11:30 am
Location: EV 11.725

FINGERS ON THE LINE
Directed by Line Grenier and Véronique Leduc
25 minutes
November 1, 2017
Time TBD
Location TBD
PIANO LESSONS
Written and Directed by Marlene Goldman and Philip McKee
11 minutes
Nancy's late for an appointment, and she's lost the address. Yet her surroundings look oddly familiar. With the help of her beloved granddaughter Alex, Nancy must learn to navigate the strange new territory she finds herself in. Piano Lessons is a fifteen-minute short film that insightfully and empathically depicts the experience of people with age-related dementia.
Adapted from the short story In Sight of the Lake by Alice Munro, Piano Lessons was co-written and directed by Dr. Marlene Goldman and Philip McKee, and produced by Dr. Goldman. Drawing on Dr. Goldman's extensive research in the field, the film presents a new and important person-centred perspective, emphasizing not the cognitive decline in people with late-onset dementia and Alzheimer's but the capacity for meaningful relationships and the knowledge that endures.
Shot in June 2016 and slated for release in early 2017, Piano Lessons will be presented at select festivals, including the Toronto International Film Festival short film program, as well in screenings for clinicians, care givers, and people with dementia. Regardless of venue, the film serves as both compelling viewing and an educational tool.
Piano Lessons stars Nancy Beatty, David Storch, Beatriz Yuste, and Rebecca Gelgor, with music by Chris Thornborrow, composer for the award-winning Canadian feature film Sleeping Giant. The project has received the support of the Munro family and is endorsed by the Alzheimer's Association of Canada.
November 1, 2017
Time 2:15 pm – 2:45 pm
Location EV11.725
AGING WAVES
Directed by David Madden
3 minutes
November 1, 2017
Time TBD
Location TBD